Heena Thakkar, MD, FAAP
Houston, TX Pediatrician
Peekaboo Pediatrics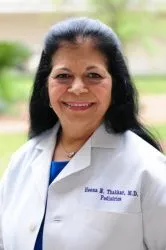 Dr. Heena Thakkar graduated from Seth Gordhandas Sunderdas Medical College (GSMC) of Mumbai and completed her pediatric residency at the Children's Hospital of Pittsburgh. Dr. Thakkar consistently receives local, state and national award-winning recognition. She has been awarded America's Top Pediatrician and named as Texas Super Docs, Top Docs for Kids in Houston. Dr. Thakkar was also named Physician of The Year in 2002 and 2003 in Washington D.C. for her contribution in Healthcare reform and received awards from the City of Houston and Health Department for excellence in immunizations. She previously served as a Board Member for the Memorial Hermann Foundation and is currently a Clinical Assistant Professor of Pediatrics at the McGovern Medical School in Houston and at UTMB Galveston. She is also a clinical preceptor for Baylor College of Medicine . She enjoys teaching medical students and spends as much of her free time as she can with her two granddaughters.
---
Shilpa Pankaj, MD, FAAP
Houston, TX Pediatrician
Peekaboo Pediatrics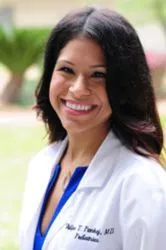 Dr. Shilpa Pankaj is a native Houstonian who attended Duchesne Academy of the Sacred Heart . She attended college at the University of Pennsylvania in Philadelphia and was excited to return home for medical school at McGovern Medical School at Houston . She became interested in Pediatrics early on and pursued her Pediatric residency at the McGovern Medical School at Houston as well, based out of Children's Memorial Hermann Hospital in the Texas Medical Center. She graduated and joined her mother in practice in 2009. Dr. Pankaj served as Chairman of Pediatrics from 2013-2017 at Memorial Hermann Greater Heights Hospital, was awarded one of America's Top Physicians in 2013, and has been awarded one of Texas Super Docs for 2016, 2017, and 2018. Dr. Pankaj enjoys educating medical students, medical residents, and nurse practitioner students, and has received recognition from UTHealth for her efforts in teaching. In her free time, she enjoys running, swimming, traveling, and spending time with her two young daughters.
---
Kayla Nevill, PNP-PC, APRN
Houston, TX Pediatric Nurse Practitioner
Peekaboo Pediatrics
Kayla is a Board Certified Pediatric Nurse Practitioner that joined our team in January of 2023. She was born and raised in Houston before attending Texas A&M University for her undergraduate degree in Allied Health. From there, she attended The University of Texas Medical Branch in Galveston for her Bachelors of Science in Nursing degree. After graduating, Kayla worked as an RN in the NICU at Children's Memorial Hermann Hospital, and at a pediatric clinic at Texas Children's Hospital in the Texas Medical Center. In 2021, Kayla went back to school for her Masters of Science in Nursing, to pursue her Pediatric Nurse Practitioner degree. In her free time, Kayla enjoys getting outdoors, spending time with friends and family, and exploring fun areas in Houston. She is very excited about joining the Peekaboo Pediatrics team!
---
Our Story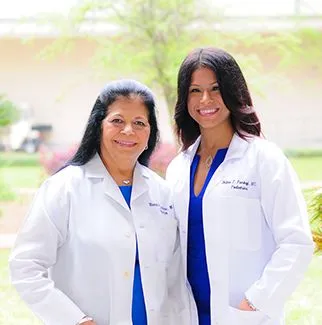 Dr. Heena Thakkar attended medical school in Mumbai, India, and moved to the United States in 1970 to Pittsburgh, Pennsylvania with her husband, Naren Thakkar. She completed her pediatric residency at Children's Hospital of Pittsburgh while Naren was getting his masters in engineering from Carnegie Mellon University and his MBA from the University of Pittsburgh. They moved to Houston in 1975, and with the wonderful support of her loving husband, she opened her pediatric practice in the Houston Heights. They were married for 33 years when Naren passed in 2002. Their daughter, Shilpa, started medical school at the McGovern Medical School at Houston that same year and was determined to make her late father proud. When she completed her residency in 2009, she joined her mother's practice and was thrilled to follow in her mother's footsteps. Since then, the practice has continued to grow. The office was renovated and expanded to 3,500 square feet in 2010 to more comfortably accommodate their patients. Both Dr. Thakkar and Dr. Pankaj strive to maintain a commitment to excellence and the highest quality of care for their patients.